About
The Sports Visitor Program is a sports-based international exchange that represents American excellence, leadership, and key lessons learned in sports broadly – from playgrounds to professional leagues.
Sports Visitors are non-elite youth athletes, coaches, and administrators who travel to the United States for a fast-paced short-term sports cultural exchange. During the program, they engage with American peers and sports practitioners, participate in clinics and sessions on leadership, team-building and conflict resolution, as well as on inclusion and equity in sport. Sports Visitor programs show young people how success in athletics can translate into achievements in the classroom and life. They also provide Americans with an opportunity to interact firsthand with people from every region of the world.
Recent Program Highlights
Youth Leadership and Soccer
Hightstown, New Jersey was home to the two week-long youth leadership and soccer program that saw 69 youth participants and 12 adult chaperones visit the United States as part of the Sports Visitor program. From June 28th- July 13th, all participants stayed at the beautiful Peddie School as they participated in a jam-packed program that focused on the theme of building leadership capacity, personal voice and exploring the powerful story inside each and every one of us
Year # 2: Soccer and ESL Camp
On August 3, 2019, 40 international visitors, consisting of 35 youth and 5 chaperones, from Algeria, Belarus, Belgium, Czech Republic, Mexico, Nigeria, and Saudi Arabia arrived at Boston Logan Airport to begin the U.S. Department of State Sports Visitor Youth Soccer + ESL program. The program aims to develop English language capacity and leadership skills among the youth non-elite athletes using sport, particularly soccer, as a vehicle.
Wheelchair Basketball Youth Camp
Youth Wheelchair Basketball, Disability Rights, and Inclusion: A Sports Visitor Program for Kazakhstan and Thailand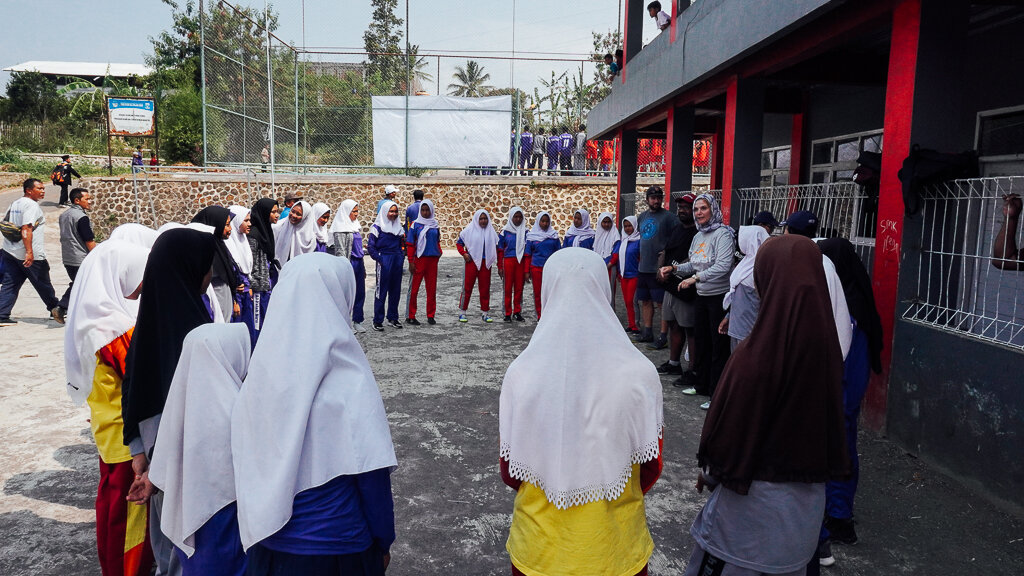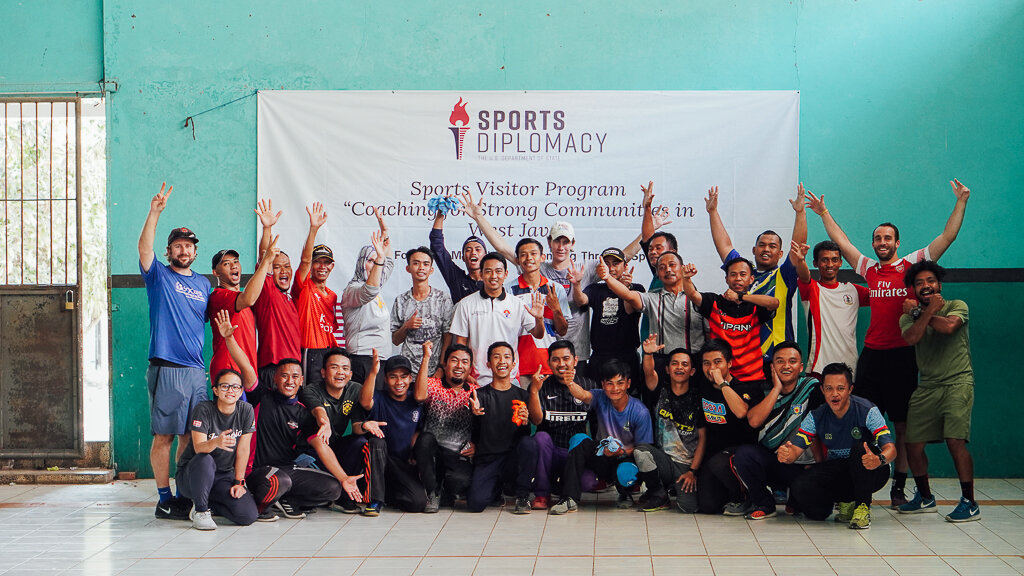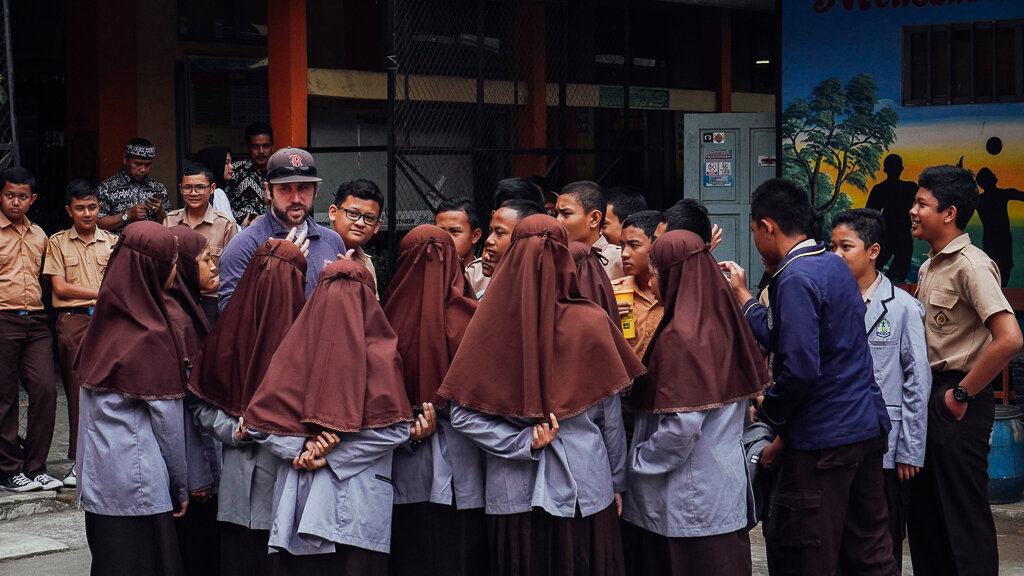 Coaches for Strong Communities in West Java: Reverse Exchange
In the spring of 2018, a group of 14 Indonesian soccer coaches visited San Francisco, California and Washington, D.C. to take part in the U.S. Department of State's Sports Visitor program for a two-week sports-based cultural exchange focused using sport to build resilient communities in Indonesia. In September 2019, two American program partners, Jennifer Smith and Charlie Crawford, joined by Ryan Plourde and Ian Evans of FHI 360 on a trip to Indonesia to implement the inaugural Sports Visitor reverse exchange program.
Ms. Smith and Mr. Crawford traveled as representatives of BAWSI and Coaches Across Continents, respectively, which are organizations that conducted sessions with the Indonesian visitors during their trip to the United States. During the reverse exchange, the group collaborated with 4 alumnae of the Sports Visitor program from Indonesia and local partner Inspire Indonesia to train dozens of coaches and hundreds of youth soccer players in multiple cities in West Java. Training's were conducted in Bandung, Garut, and Tasikmalaya from September 14th-19th.
Get involved
We welcome the direct interest of non-profits, community organizations, professional sports teams, athletes, coaches, and administrators who want to make a positive difference in the lives of individuals from around the world.
If you are interested in engaging with international Sports Visitors in the United States, please message us below to find out more.