Photojournalist(s) of the Day: Juan Moreno Antunez (Venezuela) and Marielis Quintana (Panama)
Juan: Today was one of the funniest days of my life! We had an unforgettable experience at Treetop Adventures and we have pictures to share for the rest of our lives.
My favorite part of the day was working on the zip line and climbing courses. While doing these we were using some tools that we learned within the leadership workshops.
Everyone was involved in encouraging others to do their best with positive suggestions or explaining the best strategy to complete the obstacle to others even twice if they needed. It was nice to see how we are learning things everyday and just putting everything in practice in a natural way and in different areas.
Today I learned that teamwork is the best way to achieve a goal. Nobody's perfect and you have to trust people and give a chance to everyone to give ideas and to be part of the decision. Then you will see good results and your team will be truly satisfied.
Marielis: Today we had a real fun time at Treetop Adventures! We started our day with some exercises that made us understand the importance of communicating and paying attention in a team. We were able to put into practice what we've been learning for the past few days about leadership and teamwork in a very dynamic and fun way.
I do understand now that if you want your team to get the best results, you're not supposed to take all the responsibility on yourself. Everybody should be able to support and get supported by their teammates, and individual commitment to a group effort is what makes a team work.
My favorite part of this day was watching my teammates challenging themselves, having fun, and helping each other at the different high ropes obstacle courses.
As Winnie the Pooh said once: "We're lucky to have something that makes saying goodbye so hard". I will miss you all!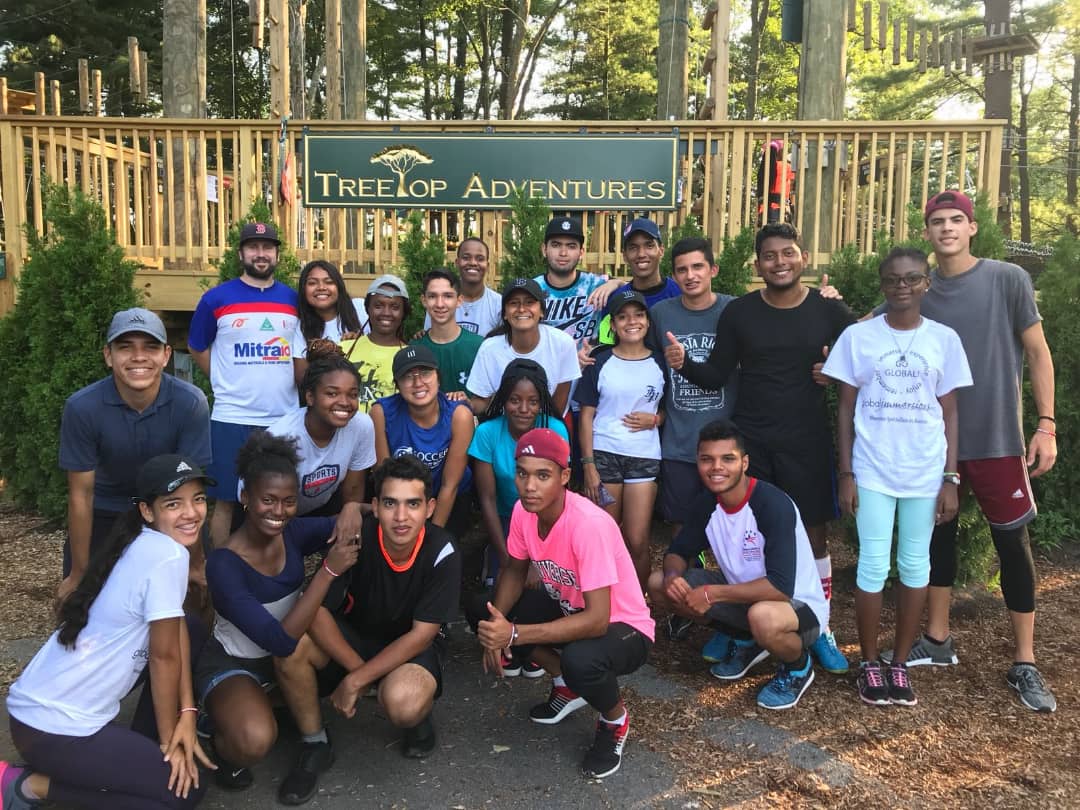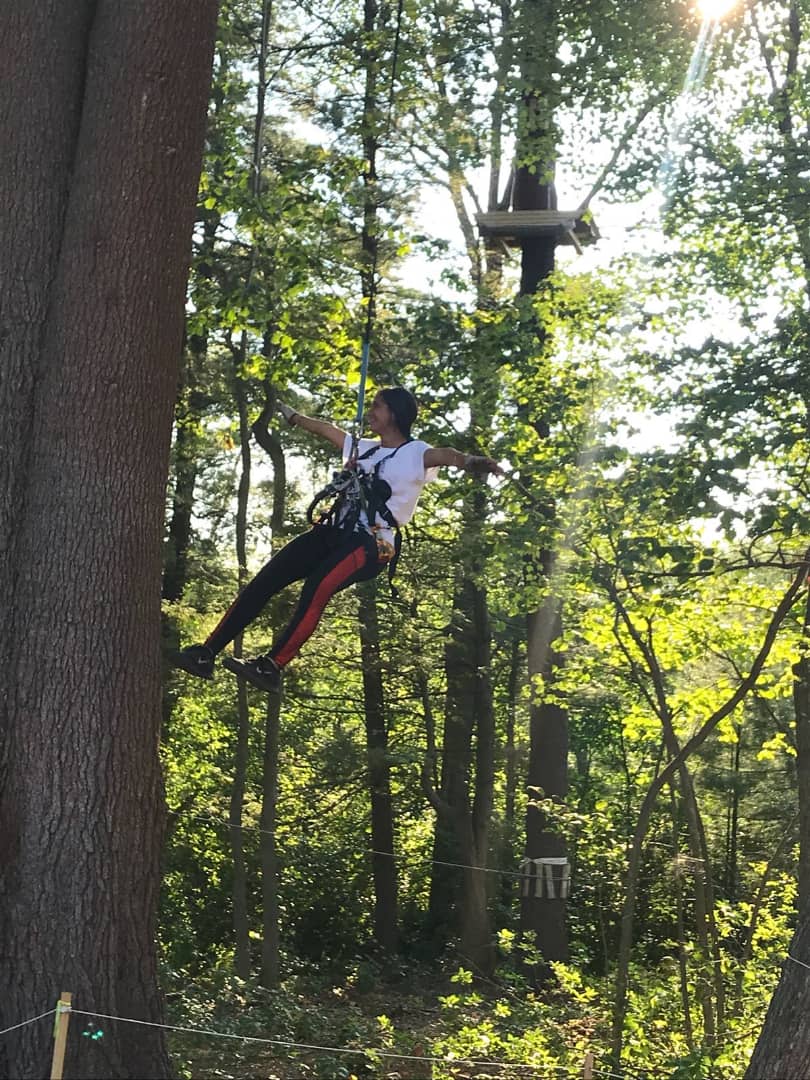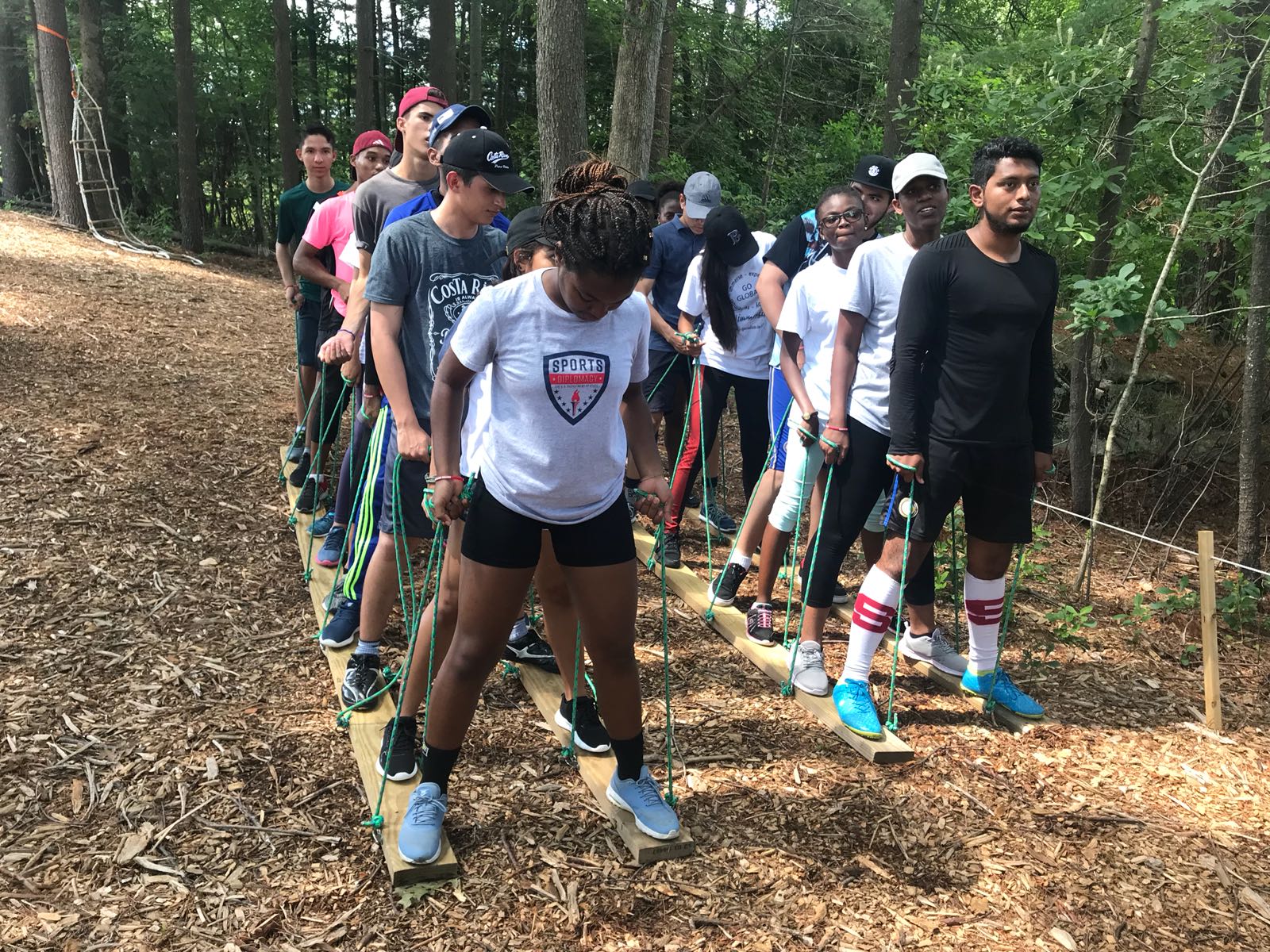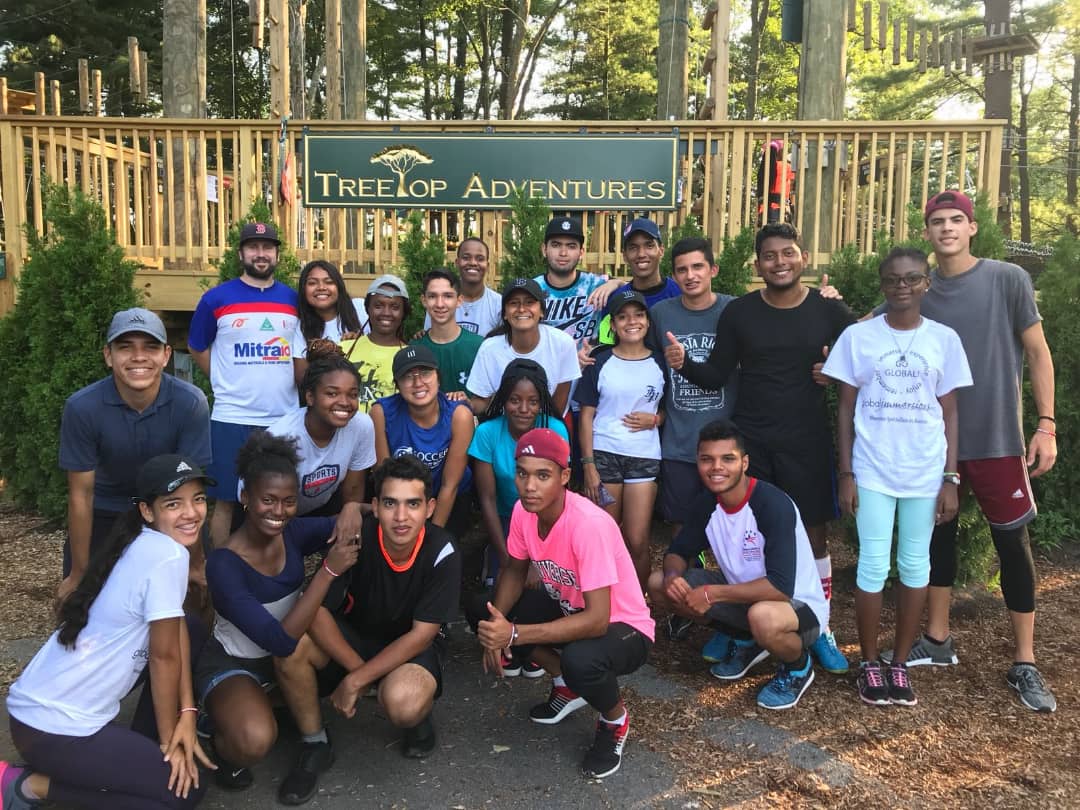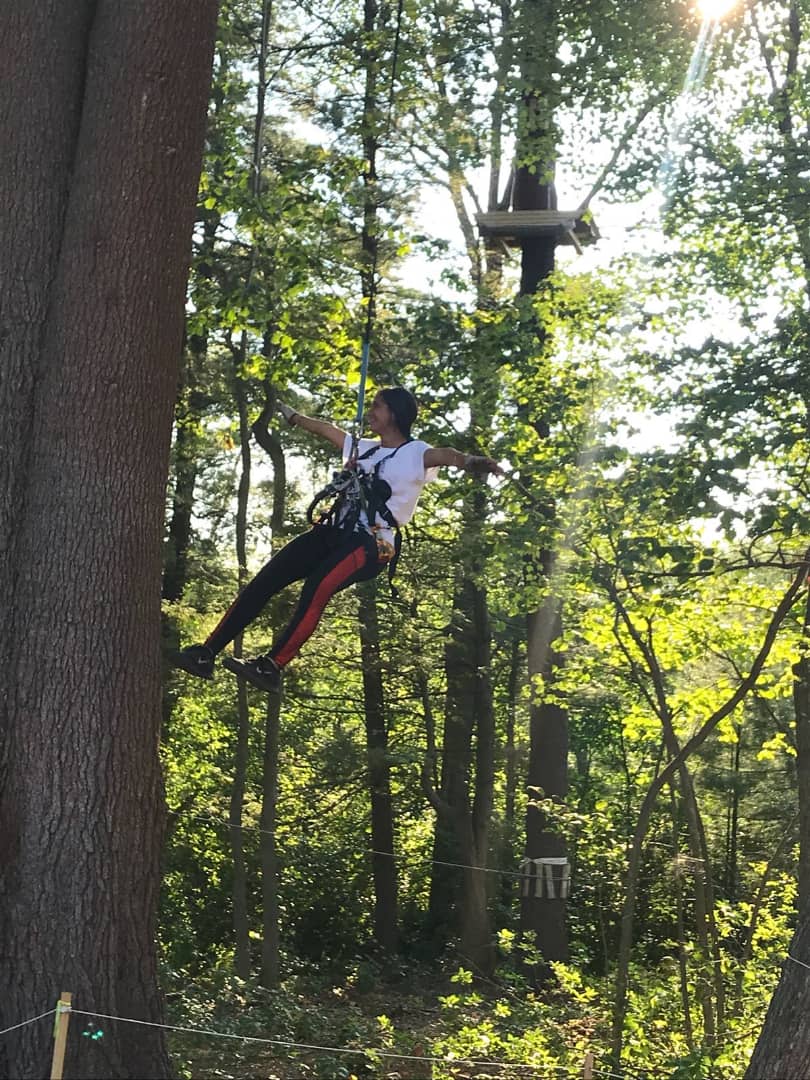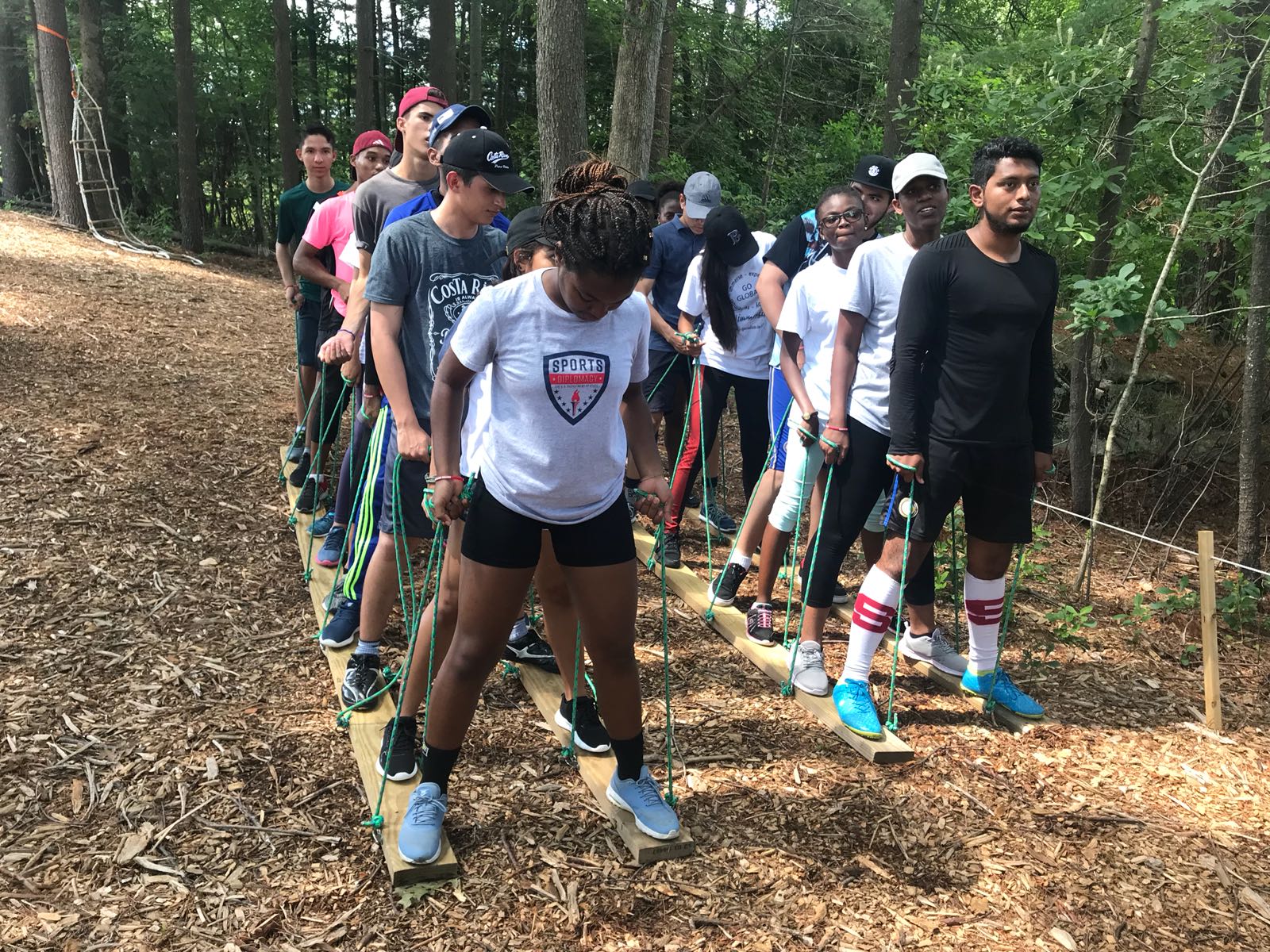 --
The Sports Visitor Program entitled, "Youth Soccer and ESL", brings 20 participants from Costa Rica, Haiti, Panama, and Venezuela to the U.S. for a fast-paced short-term sports cultural exchange.